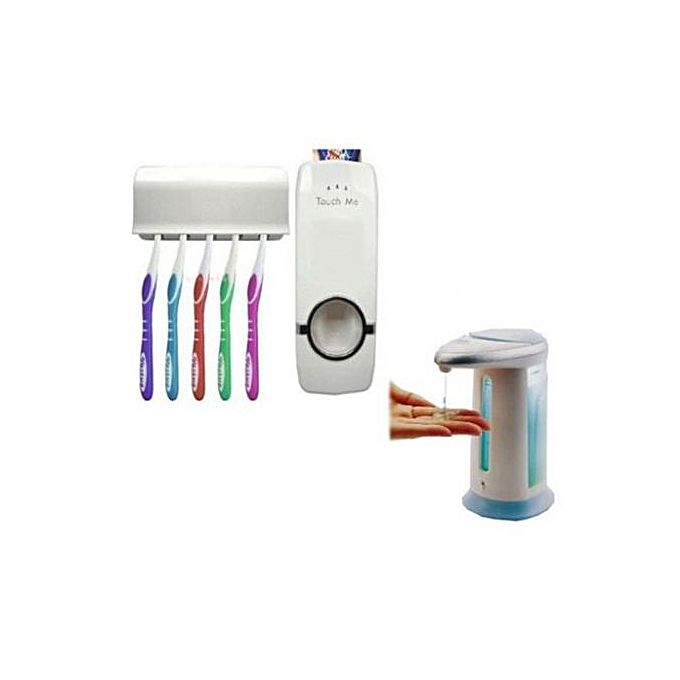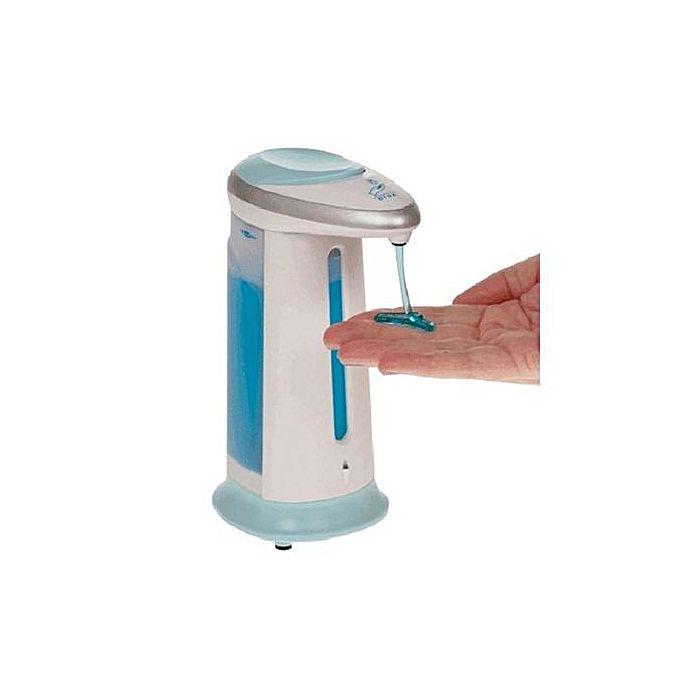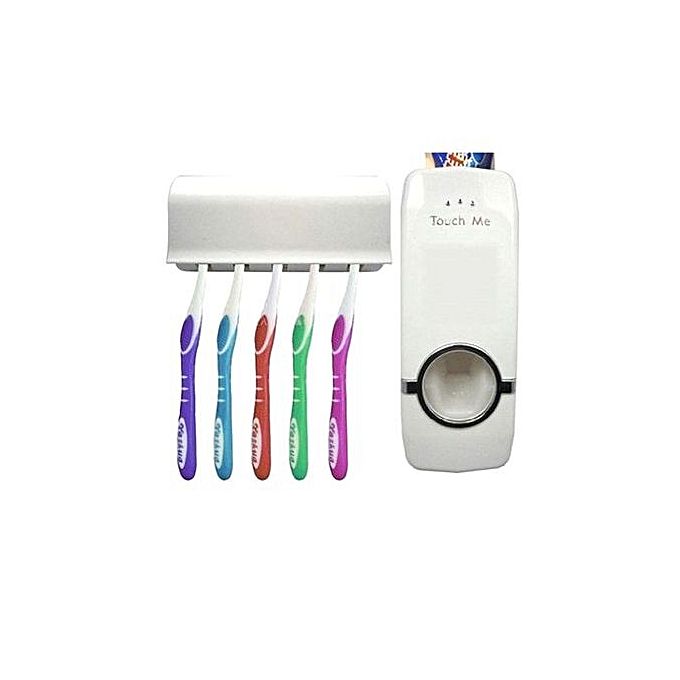 Combo of Soap and Toothpaste Dispenser
The hands-free liquid soap dispenser can be used with your favorite soap, dish soap or sanitizer gel. It is motion activated so it prevents contamination, it even lights up and chimes when your hand is nearby. Creates a sanitary and healthier home or work environment.
Excellent for home use in toilet or bathroom. No more wasted toothpaste. No batteries required. One-touch automatically squeeze appropriate amount of toothpaste. Come with a attached adhesive pad to facilitate the use of adsorption of the different wallsCan mostly hand up five toothbrushes. No more mess, wasted toothpaste, or disagreements about whether to squeeze the tube from the top or bottom. This dispenser allows you to quickly, easily and neatly dispense just the right amount of toothpaste directly onto your brush.